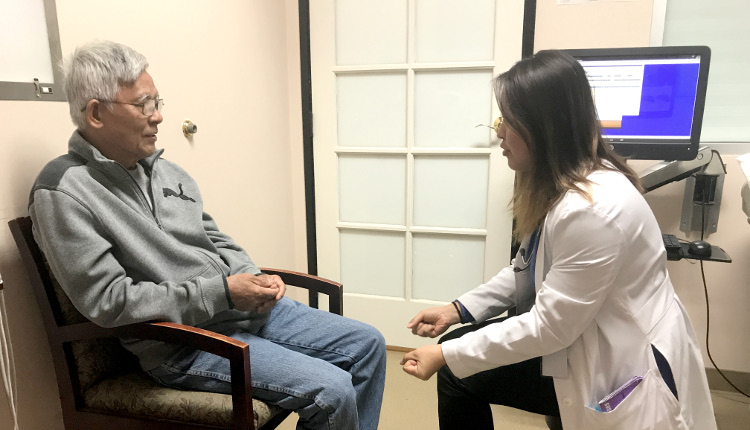 The EISOA Program is a collaborative partnership with multiple agencies through MECCA and aims to address and prevent the onset of behavioral health and mental health conditions for adults 60 years and older. Through outreach efforts, social support and treatment, the goal of the program is to create and foster a healthy and integrated lifestyle, increase levels of socialization and functioning, and improve quality of life for the older adult population who experience early onset of mental health conditions, those that are at an increased risk of developing mental health conditions, and unserved or under-served population of older adults who are isolated due to social, cultural, and linguistic barriers. EISOA's services include:
Educational classes
Skill-building workshops
Support groups
Cultural awareness and integration
Comprehensive assessments
Home visits and case management
Socialization support and activities
Referrals to resources and services in the community
Our program's multi-lingual and multi-cultural staff includes case managers who are familiar with the language, culture and customs of the population served. For additional information or questions, please contact Southland Integrated Services EISOA Program at (714) 620-7062.
Historically, Asian American or Pacific Islanders (AA/PIs) have had challenges in accessing health care and insurance. Nearly one out of two Asian Americans will have difficulty accessing mental health treatment because they do not speak English or cannot find services that meet their language needs. Vietnamese Americans share a similar experience, in addition to having the stigma surrounding mental health issues. These have become the biggest deterrents for these communities in seeking professional help.

According to the Substance Abuse and Mental Health Services Administration in 2014, 13% of AA/PIs had a diagnosable mental illness in the previous year. Additionally, from the Office of Minority Health in 2016, 18.9 percent of Asian American high school students report considering suicide; 10.8 percent of Asian American high school students report having attempted suicide, and suicide death rates for 65+ year old Asian American females are higher than they are for white females.

To promote wellness for Vietnamese Americans and other minority groups, Southland Integrated Services offers multidisciplinary behavioral health services to the communities of Orange County. Our focus is to provide culturally responsive, respectful, relevant, and compassionate services. Our professional team addresses issues related to psychological, emotional, and social health conditions through medication support and/or individual, or couple, or family therapy for all ages.